The Vet will then discuss the issue over call or video call as required. The vet might also ask for clear photos of the pet's body or infected area for a better diagnosis.
In case the Vet prescribes medicines, the prescription will be sent via whatsapp and/ or email.
When is online consultation with a vet recommended?
Video or online consultation with a Vet is best for secondary veterinary opinion, pet behavioral consultation, health & wellbeing, food/ diet & nutrition, skin & fur related issues, minor injuries, puppy upbringing advice, senior dogs care & guidance, lifestyle & exercise.
It can be used in any scenario where you are unsure about the health and well being of your pet. We don't recommend taking a chance when it comes to your pet's health by delaying the treatment or try self-medication or hit & trial remedies published over the internet.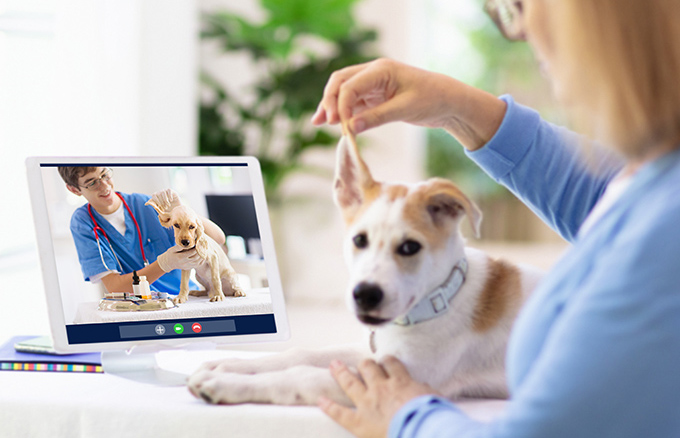 When is online consultation with a vet NOT recommended?
Online or Video Consultation is recommended for minor issues (health, diet, behavior, lifestyle) and NOT for Emergencies that need physical examination, immediate, advanced or intensive care, clinical management or hospitalization.
Is online vet consultation safe & reliable?
Yes, absolutely! All our vets are qualified veterinary practitioners with several years of professional experience.
What are the timings for online consultation?
Our Vets are available from 9:00 AM to 9:00 PM IST on all days except some national holidays.
In what languages is the tele consultation available?
Currently our Vets provide consultation in Hindi, English, Marathi, Punjabi, Kannada & Telugu languages. Please choose your preferred language during the appointment scheduling. We are in the process of adding Vets from other states (fluent in their regional languages) to our panel and the list of languages will soon include Malayalam, Tamil, Bengali, Gujarati, Odia & other languages.
What is the duration and validity of the consultation and Follow ups?
The duration of the consultation can range from 10 minutes to upto 30 minutes depending on the type of consultation and the severity of the issue.
What if I need to consult a specialist?
While booking the appointment, you can specify if you are looking to consult a Specialist and we will connect you to the appropriate Vet accordingly.
Do you provide home visits or at-home services if required?
Yes, some of the vets on our panel provide online consultation, in-clinic consultation, and also home visits. But this service is LIMITED to only few cities in India. Kindly call us on +91-91122-03399 in case you wish to avail at-home visit or services like Vaccinations, Blood Sample Collection etc. In case the service is available in your area, we will definitely assist you with that.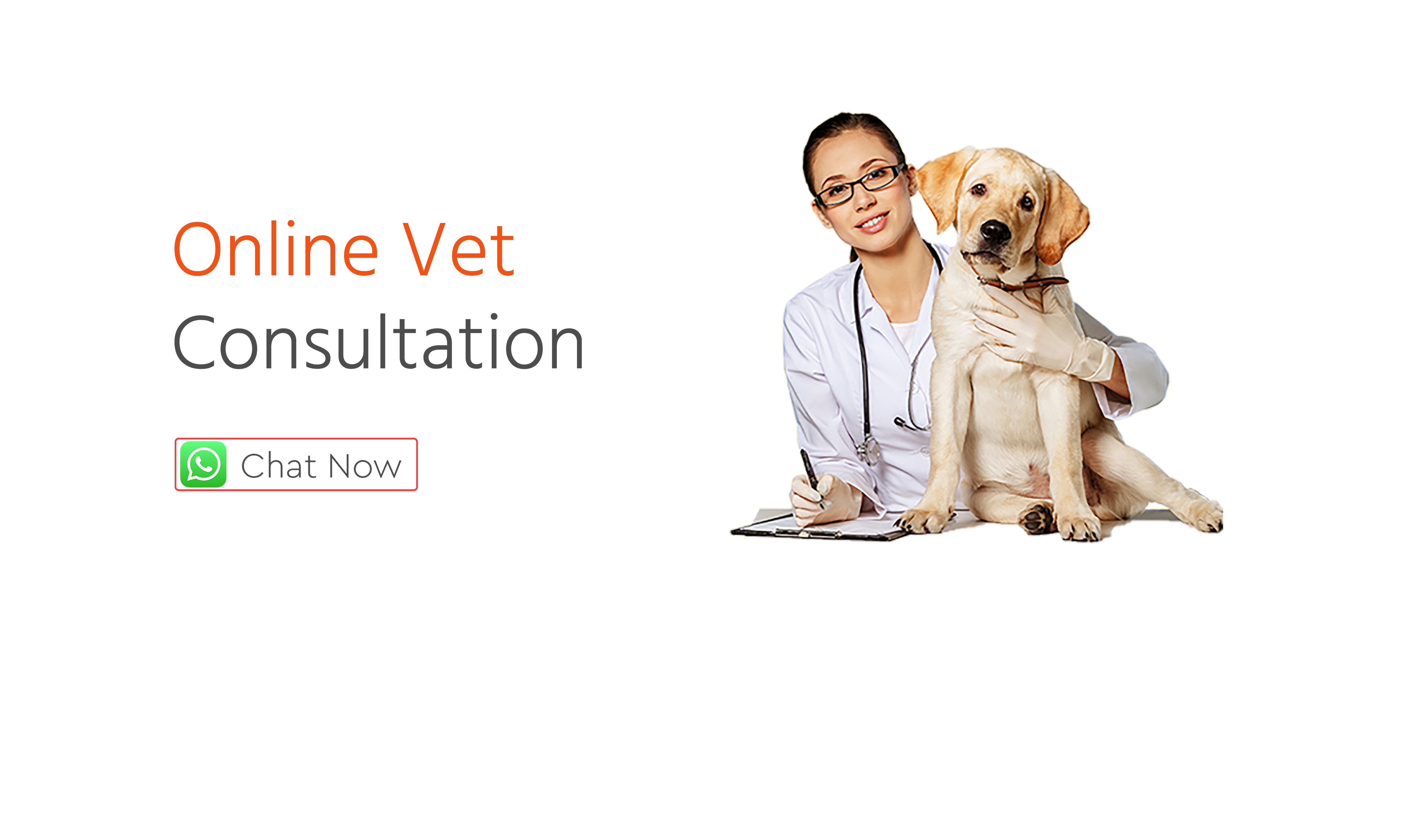 What are the benefits of online or tele consultation?
There are several benefits of online vet consultation.
1. You need not plan a physical visit to a Vet's clinic/ hospital.
2. No need to prepare your pet for the travel to the clinic.
3. No prior bookings/ appointments or travel plans required.
4. Saves your time and money by eliminating your travel time & fuel expenses.
5. Available when you need an immediate consultation or advice when clinics are not open.
6. Easily accessible if you need a second opinion or advice.
What are the drawbacks of online vet consultation?
1. Cannot be used in case of emergencies or major accidents.
2. Cannot be used when detailed physical examination of the pet is required.
Can I cancel my consultation & claim a refund?
Yes, in case the consultation is not yet scheduled, you can cancel it and claim a refund. However, NO refund is possible after the consultation is provided.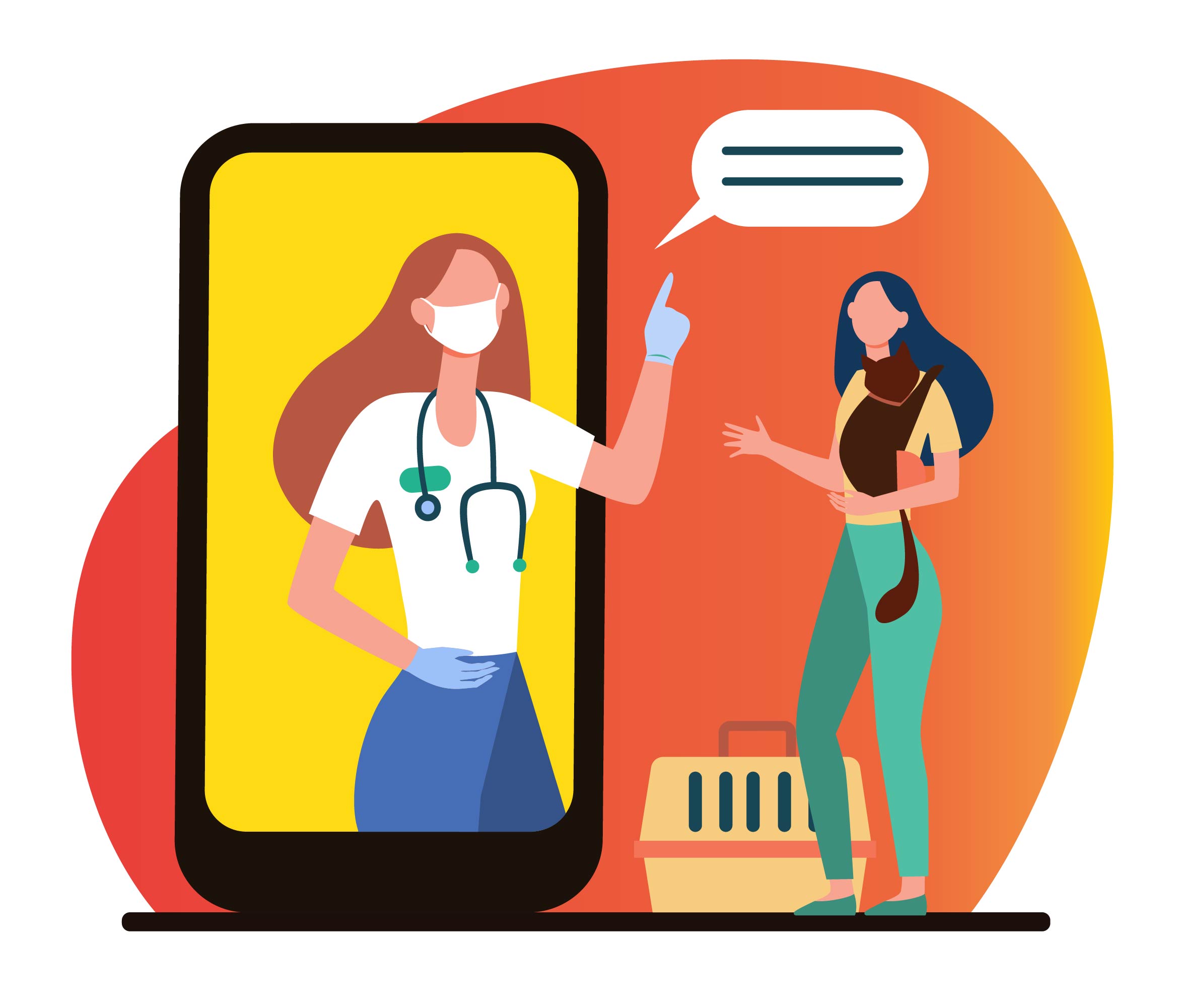 NOTE:
Our Vets will contact you over a call/ video call via phone or whatsapp (so make sure you provide the correct mobile number & email during checkout).
You can make the payment Online via Debit Card, Credit Card, Net Banking, PayU Money Payment Gateway. You can also make the payment via UPI, PhonePe, GooglePay, PayTM, AmazonPay, Whatsapp Pay, BHIM UPI
Don't forget to rate the doctor and share your experiences which will help other pet parents make informed decision in selecting a vet based on your reviews and ratings.
For Whatsapp Chat, Call, Tele & Video Consultation, the Discounted/ Offer Price of Rs. 199 per consultation is valid for a limited period only.